18th – 20th September 2020 | Cleveland Showgrounds, Cleveland QLD

The Cleveland Caravan, Camping, Boating and 4×4 Expo will showcase some of Queensland and Australia's best, caravan, motorhomes, camper trailer, boating, fishing, 4×4 and vehicle dealers, all in the one location, allowing visitors to shop and compare products and services easily.
The 2020 event will also showcase dozens of complementary companies, providing a whole range of products and services, including holiday and touring information, camping, 4×4, vehicle and boating accessories, insurance services, bush cooking, tools, electrical and more. The event will provide a great day out (or three) for the entire family, with stacks of daily entertainment, prizes, competitions and more. We look forward to seeing you at the 2020 Cleveland Caravan, Camping, Boating and 4×4 Expo!
REQUEST YOUR EXHIBITOR INFORMATION PACK
2019 EVENT STATISTICS
Statistic data received from polled 2019 exhibitors and visitors who subscribed to the event newsletter.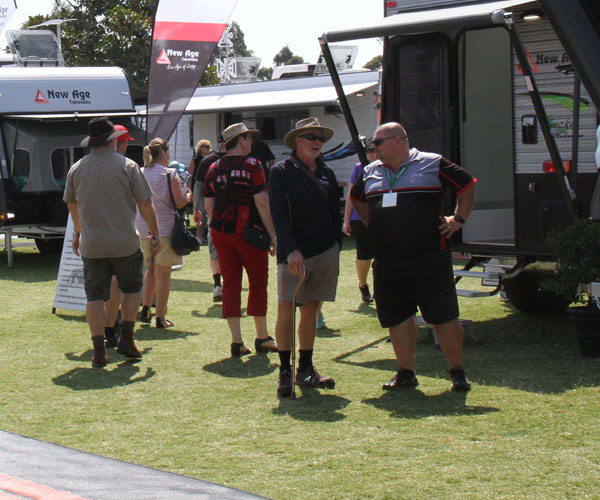 Is this event important to the promotion of your business?
How happy are you with the sales and leads you received from this event?
Happy – Extremely Happy

71.4%

71.4%
How would you rate the promotion of this event?
Good – Excellent

89.3%

89.3%
How successful was the event for your company?
Successful – Extremely Successful

71.4%

71.4%
We were very pleased with the sales we generated at this event. At a time when sales are very unpredictable, well done Australian Events
The Cleveland Expo is always a great opportunity to promote Bayside Offroaders Club to the community as it is in our area. Thanks to the Australian Events staff as they are always cheerful & very helpful.
Very well run and promoted. Bump in and Bump out was excellent and well
run. Very successful event. We will be exhibiting again next year, and would
recommend this to anyone in the industry.
The Cleveland Expo is a great place to launch our new products and make sales. We also find that we have increased traffic on our website after this event.
How would you rate this year's event?
Are you likely to attend the event next year?
Did you make any purchases at this event?
Do you intend to make a purchase at a later date from an exhibitor you saw at this event?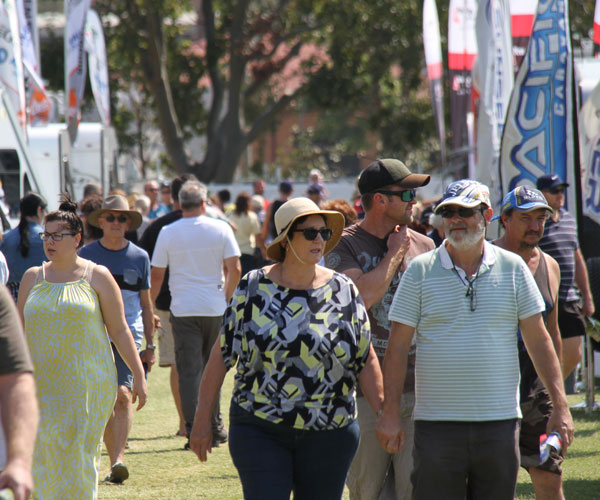 I found this year's Caravan, Camping, Boating and 4X4 Expo at Cleveland provided great benefits to the camping and travel industry. With everything from local tourism information, local vehicle accessory stores and businesses and expert services to new cars, boats, caravans and campers. Local knowledge and services shone through repeatedly. See you in 2020.
We were delighted to find out that there is a local caravan maintenance and repair business. Light weight footwear suitable for overseas travel and traveling around Australia were of particular interest. Even the Peanut van was there.
Attended primarily to see what new innovations are available in the areas I was interested in. Got some ideas and didn't buy here but have a couple of products that I will get later in the year. Didn't purchase on the spot due to inability to transport
I enjoyed looking at many caravans in the one place. Also enjoyed just browsing and also buying interesting products that are available. I also was impressed by the Redlands Museum – free entry and exhibits of a high standard.
We had a great day! Was great to see different methods of fishing & casting &to be there for the bream weigh in. Excellent exhibits with plenty to look at. We bought quite a few bits & pieces & especially good to be able to research different products prior to the show by checking exhibitors online. Looking forward to next year already!
We had a great day at the show. Spent a lot longer there than we anticipated. Was excellent to compare all the models of caravans in one location.
Was a great way to see the different types of camper trailers set up. Made it easier to see what sort we wanted.
We enjoyed being able to compare the different brands and extra add-ons that the different companies/brands offered
Wonderful weather, catering choices and layout for the event. It was easy to view a full range of products all in one hit at this show.
It was good to be able to walk through and get a close up the of the displays and see so many in the same location.
2019 Website Statistics
From 16th – 22nd September 2019
2019 Facebook Page Statistics